Disclaimer: I never read
The Invention of Hugo Cabret
, and I didn't know much about the story at all. I
should
have read it, considering when it came out I was still in the teaching world, but, I did not.
If Martin Scorsese is directing a film, you just go to see it. A huge departure from his other movies, Hugo focuses on an orphan boy who lives in a Paris train station, and struggles to stay hidden. He holds close a treasure his father found, and is determined to keep it and fix it, as his father always wanted to do. A run-in with a shop owner changes everything for Hugo and he has to fight to keep what is his. Fortunately, a beautiful, intricate story unfolds.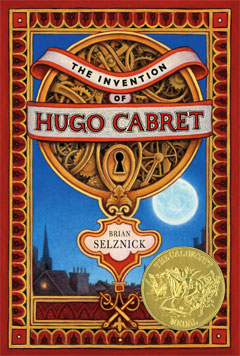 We went to see the movie in 3D. This wasn't our intention but was our only choice for an evening showing at this particular theater. The 3D didn't seem to add much to the visuals, other than some cool clock gears here and there.
However, the visuals were stunning in their own right - the costumes and the scenery added an incredible depth to the story. And the story was
good
. I felt it was a little long, or lagging in some places, but the scenery and the acting made up for it. I also thought that the story felt incredibly original and a nice break from many of the kids' movies that are out today.